Quality and Certifications Juan Manuel
Jamones Juan Manuel S.A. is one of the most prestigious and important companies in the Iberian sector in Guijuelo (Salamanca).
Our artisan tradition has been giving shape and character to each product for 80 years. The taste reflects the taste for a traditional cure inherited from several generations. Juan Manuel pays special attention to his way of understanding the Art of Iberico.
We like to do things well, with simplicity. We know that the success of our products is the result of the daily work of the team that makes up this family, where tradition, perseverance and care turn their quality, flavor and texture into a satisfaction both for those who make it by hand and for the customer. palate of those who try it.
In addition, we have a Quality Management system based on the ISO 9001:2015 standard that allows us to meet the applicable requirements and our commitments:
Manufacture only products of the Iberian breed.
An adaptation to market requirements
The continuous improvement of our quality system.
The Management of Juan Manuel Hernández, S.A. leads the development of said Quality Management System at all times and expresses his personal commitment to its achievement. Consistent with the present policy, Quality Objectives are periodically set, the achievement of which will be evidence that we are reaching the goals that we have set for ourselves.
Therefore, we must all collaborate in the development, implementation and improvement of its effectiveness.
The new quality standard requires that all Iberian hams have to carry a seal of one colour: Black, Red, Green or White.
PROVEN AND REGULATED QUALITY PRODUCTS
Social commitment of Jamones Juan Manuel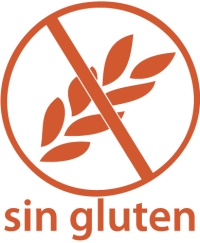 Our R+D+I department established a quality commitment to produce Gluten-Free products,guaranteeing maximum food safety in natural and healthy products suitable for celiacs.